Call FI on
03333 211403

Health Industry - Business Insurance for the UK health worker
It is a fact that the health sector in the UK has been subject to an ever increasing number of claims for compensation relating to injury, accident or damage over the last few years. In fact anyone working in this industry needs to take great care to ensure they are not putting themselves at risk of one of these types of claims.
People working in the health industry include hospital workers, those offering complimentary therapies, nurses and anyone who offers advice on health to the general public. It is clear that people in these professions are often dealing with very vulnerable people who may act on their advice in good faith. If that advice proves to be incorrect, the result could be long term harm to health or worse.
Professional indemnity insurance is recommended for anyone who works in the service industry and in particular for those who are helping people on a day to day basis. Unfortunately accidents and mistakes do happen and these can lead to harm being done to your client or patient. If you would like to find out more about PI insurance just give us a call on 03333 211403 to see if it is something you need.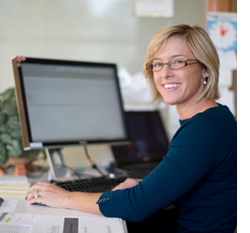 These days people tend to sue even when the harm caused to them was an accident or they have only mild injuries. This is particularly the case in the health industry. Even these relatively mild cases can cost many thousands in legal fees and if you lose you may be asked to pay these expenses as well as your own. Having professional indemnity insurance in place will take this expense away from you allowing you to carry on with your job.
Those people who work as nurses, doctors or therapists are supported by  Unison  and they suggest that PI insurance should be in place. This is especially true if you are working in a freelance capacity or as a consultant. If you work for the NHS you may already be covered, but working privately may not be so clear cut.
Take the advice of the experts and get yourself covered today.

Instant quotes, cover & policy download
Purchase your business insurance with FreelanceInsure
and get more cover for
less.
Click here and SAVE
Our experienced brokers are ready to give you the best advice.
Tel: 03333 211403