Call FI on
03333 211403
Home »
Business Combined Insurance

As a freelance professional, running your own business can be hugely rewarding. It can also carry a great deal of risk.

Public and employers liability, business equipment loss and business interruption are all insurances that are essential for protecting and running your business. That's because, if things go wrong, being exposed in these key areas could have a significant impact on your company and even its ability to survive.

FI have the perfect solution – we've bundled together all these most common insurances into one simple policy with a single set of documents, one point of contact, one renewal date and a far more cost effective single premium.

For just £100.80 p.a, we can offer the following excellent cover:
Public Liability – limit of indemnity £1 million
Employers Liability – limit of indemnity £5 million
Business Equipment – sum insured £5,000
Business Interruption – sum insured £2,500
We can also adjust these limits and your cover to suit your business needs. Don't leave your business and your future exposed to potentially serious risks – get our Business Combined Insurance cover today
Business Combined Insurance is an additional policy that provides the following Cover;
Total Cost of package £100.80 per annum
All included in above cost
Includes £5 million Employers Liability
(£10,000,000 available for extra £52.50pa)

Includes £1 million Public Liability
(£2,000,000 available for extra £26.25pa,
£5,000,000 available for extra £52.50pa)

Includes £5,000 equipment cover 'all risks'

You can easily increase the cover at only £5 per £1000 or include some cover away from the office £10 per £1000 UK, £20 per £1000 EU or £30 per £1000 Worldwide
Notes to the Freelancer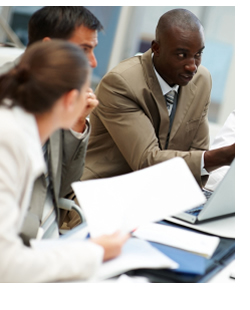 Business Combined insurance (BCI) policy (& the schedule which forms an integral part of the policy) is a legal contract that needs to be examined thoroughly to ensure it meets the consultant's or freelancer's (insured's) requirements.

If the BCI if it does not meet the requirements FreelanceInsure needs to be contacted without undue delay with any facts which the insurer has to take into account in the assessment or acceptance of this policy.

Read more about this policy in our download.
For more information see general conditions or see the types of professions FI cover

Instant quotes, cover & policy download
Purchase your business insurance with FreelanceInsure
and get more cover for
less.
Click here and SAVE
Our experienced brokers are ready to give you the best advice.
Tel: 03333 211403