Call FI on
03333 211403

Professional Indemnity Insurance - The Ulimate Freelancers' Guide
There's plenty to be said for being a freelancer. You're the one in control of your working life. No boss to answer to. But that does also mean that you have no boss to protect you should anything go wrong. And things can go wrong.
As a professional, you have a legal duty to protect the interests of your clients. If, as a result of a mistake or an oversight on your part, a client suffers any financial loss then you could be held liable. Living as we do in a litigious culture, the result might very well be a legal claim for damages made against you on the grounds of negligence.
These days, it's not just doctors, solicitors and accountants who have to worry about these things.Whatever you profession, you would be very well advised to have the protection of professional indemnity insurance. Indeed, you may find that it's a prerequisite as an increasing number of organisations are beginning to insist that all of their professional suppliers have professional indemnity insurance cover.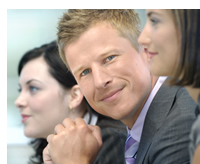 What does this type of policy actually insure you against? Well, as we pointed out above, professional indemnity insurance will cover you in the event that you are sued for any error or omission on your part (i.e. something you did but shouldn't have done or something you didn't do but should have done).
But, typically, such a policy will also cover you for any unintentional breach of confidence, any inadvertent breach of intellectual property rights, and misplacing or damaging any documents belonging to a client.
In other words, it covers a wide range of eventualities - everything from a Structural Engineer getting his or her calculations wrong to an IT Consultant configuring a system with insufficient capacity for the number of users; from a Photographer accidentally deleting a client's images to a Management Consultant revealing confidential information to the wrong client.
Of course, one can't put a precise figure on just how much any particular claim will be for because it will depend entirely on the amount of any loss suffered by the client.
And, since the total amount that any professional indemnity insurance policy will pay out will be governed by the policy limit, it is essential that you take out the necessary amount of cover. How much is necessary?
The first point to consider is the nature of the work you do and the clients you do it for. If, for example, you work on large infrastructure projects, the financial impact of any mistake you make could run to several million pounds and you will need an amount of cover that reflects that. On the other hand, if you typically work for small, local clients, you can probably opt for a smaller policy limit.
Other points to bear in mind when selecting a professional indemnity insurance policy include the precise nature of what you do. It is very important that any policy is specific to your profession. Where you work is an equally critical consideration.
FI's single purpose is to provide Insurance solutions that meet the real needs of Freelancers
Policies will only provide cover for defined territories and typically, because of the higher risks involved, the USA will be excluded. If you need cover for working abroad, make sure you check that your policy provides it.
You should also check whether or not your policy provides retroactive cover (for work done in the past) and cover for the work of any sub-contractors you might use.
As you may have guessed already, the cost of professional indemnity insurance depends a great deal on the nature and the amount of cover that you need. However, depending on your circumstances, it can amount to less than £100 p.a.
The key thing is to make sure that you do have the right protection in place – and so it might well be a good idea to pick up the phone and speak to a knowledgeable broker. Much better to get it right now than find out you got it wrong later.
Are you a freelancer or a contractor or even a consultant, read about the differences

Instant quotes, cover & policy download
Purchase your business insurance with FreelanceInsure
and get more cover for
less.
Click here and SAVE
Our experienced brokers are ready to give you the best advice.
Tel: 03333 211403