Call FI on
03333 211403

Even if you only employ one person on a part-time basis, you probably need to have employers' liability insurance. It's a legal requirement for all employers under the Employers' Liability
(Compulsory Insurance) Act 1969. (The only exceptions under the Act are for public organisations and family businesses whose employees are all close relations.)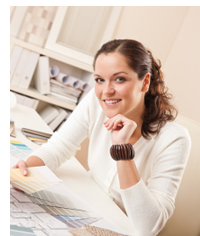 So, for most freelancers who employ any kind of staff support, employers' liability insurance is not an option.And there are serious fines for failing to comply – up to £2500 per day. Moreover, many clients, if not most, would be very uncomfortable about working with a supplier who was in breach of the law in such a way. But what does it actually cover? Essentially, employers' liability insurance protects you in the event that you are sued by an employee who has suffered an injury or contracted an illness as a result of his or her employment.
In essence, it recognises the fact that you have a duty of care to anyone who works for you and it covers the full range of risks – from someone tripping over a carelessly draped cable to, in extreme cases, someone contracting a terminal medical condition (such as asbestosis) from their working environment. Even if they no longer work for you.
Costs to any employer ...
The costs to any employer in such situations (including all the associated legal bills) can be enormous – which is why the Government take employers' liability insurance so seriously. They want to be certain that you can afford to pay the bills.
And, as we say, potentially very big bills. So the minimum level of cover required by law is £5 million. However, depending on the nature of your business, you may find that some clients will insist that you have cover of £10 million.
Whatever your requirements, you can arrange the full amount of the employers' liability insurance you need, right here, with just a few clicks of the mouse.
Whilst it should be said that taking all the necessary Health & Safety precautions is the best way to avoid any claims being made against you, why not arrange it as easily and as cheaply as possible?

Instant quotes, cover & policy download
Purchase your business insurance with FreelanceInsure
and get more cover for
less.
Click here and SAVE
Our experienced brokers are ready to give you the best advice.
Tel: 03333 211403