Call FI on
03333 211403

10% Cheaper online and that is a fact
FreelanceInsure specialise in Business Grade Liability Insurance which includes professional indemnity insurance.
Low cost PII
Finding low cost work liability insurance is more hazardous than you would think. Low premiums will often mean limited cover, both in terms of duration and what is actually covered, as well as restricted liability (meaning that a maximum limit of per claim is set) and high excess charges. Many do not include, or limit, costs of legal cover, settling and other expenses.
Providing indemnity on an annual basis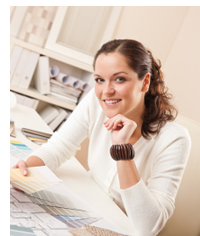 Insurance company's today provide indemnity on an annual basis that will cover claims made, rather than work done in that year. Policies can be found that cover work completed over a given period of time, but these are uncommon as they tend to be exorbitantly expensive. They are expensive because changes in the law, developments in science, in particular medical advancements, mean that the insurance company's liability are uncertain, and that claims can be made after a number of years.
It also raises questions such what happens if the insurance company stops practicing or if their practice has changed.
Current good quality policies will cover all claims arising during the period that the policy covers, even when the work undertaken was completed many years previously. Occasionally, policies will cover only work completed in a fixed period prior to the policy (for example, in the six years before the policy started). This inevitably means that to remain covered, a policy must be renewed each year. However, the cost of premiums will be lower.

The cost of professional insurance is currently as high as it is ever likely to be. For many businesses it now represents the third highest outgoings after wages and accommodation. With financial risk being closely scrutinised following the 2009 banking crisis, changes in the law and the increasing rate at which individual professionals are sued have led to increased premiums.
Exceptional value for money
However, such insurance remains exceptional value for money. It should always be remembered that although there is an escalating demand (even a legal obligation) for many professions to hold policies, it is the business or the individual themselves who a claim or a lawsuit is made against, and they themselves who are liable to pay expensive compensation. Avoiding buying this insurance could prove a lot more costly than if you have it.

Our policies, whilst remaining extremely competitively priced in an extremely competitive market, provide the highest standard of cover, which can include access to an insurance consultant to ensure you get the right policy for you, a 24 hour claims hotline  and a named claims advisor should you make a claim. Our cover is provided as a low cost standard policy, with additional premiums for added enhancements (such as 'no claims bonus' protection).
As well as being able to identify the risks to your businesses from their expert point of view, FreelanceInsure, using their specialist knowledge of this field, are best placed to argue the benefits in negotiating the lowest possible price for you, ensuring you get the best possible deal.

Instant quotes, cover & policy download
Purchase your business insurance with FreelanceInsure
and get more cover for
less.
Click here and SAVE
Our experienced brokers are ready to give you the best advice.
Tel: 03333 211403