Call FI on
03333 211403

It's easy for freelancers to think of themselves as individuals rather than businesses. And in that frame of mind, assuming that they don't need public liability insurance.  But it's a false assumption. Whatever your profession – from Graphic Designer to Management Consultant, from Engineer to IT Contractor – if you're self-employed, you might very well be in need of public liability insurance.
For a start (if you haven't noticed already) potential clients will often insist on it. A growing number of organisations across both the public and the private sectors are simply not willing to work with any supplier who does not have public liability insurance protection in place.
Quite simply, if you don't have it, you won't get the work.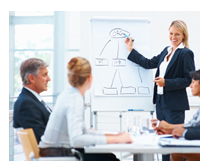 But even if that doesn't apply to your own personal roster of clients, you should still think very carefully about the serious financial risks you could be running if you're operating without public liability protection. If you don't have it and a member of the public – including a customer – suffers a loss or an injury that can be attributed to your business activity then you could be held liable and end up facing what could be, for you, a disastrous claim for damages.
How could it happen to you? Well, if you ever visit customers' properties or they ever visit your office, it could happen very easily. If you're visiting them, no matter how careful you are, there is always the risk that you might accidentally damage something valuable. Even worse, if you're using tools or other equipment and you leave them lying around unattended, a customer (or a passer-by, if you've left them outside) could trip and end up injured. If a customer is visiting you, the same thing could happen.    
And remember, whilst damage to property may only amount to hundreds of pounds, an injury that results in hospital treatment and, possibly, the customer having to be absent from his or her work for an extended period, could result in a claim for thousands – maybe a lot more if the accident were to lead to someone being permanently incapacitated. Not to mention all the associated legal costs for which you could also end up liable.
Put it in those terms and you can see why freelancing without public liability insurance protection is a very risky thing to do.
How you can arrange it
Please note there is a £100 excess on this policy for each and every claim.

Instant quotes, cover & policy download
Purchase your business insurance with FreelanceInsure
and get more cover for
less.
Click here and SAVE
Our experienced brokers are ready to give you the best advice.
Tel: 03333 211403