Call FI on
03333 211403

Pii is for all business people who sell knowledge or skills, such as providing design, specifications, advice or direction. You have a legal responsibility and duty of care to your client, and third parties, through the services, products and expertise you provide.
Many professions are required to have Professional Indemnity insurance cover as part of their professional authorisation or as a regulatory requirement. This includes solicitors, accountants, mortgage intermediaries, insurance brokers, surveyors and financial advisers. Many Consultant including consulting engineers; advertising and PR agencies; as well as designers, private tutors, and freelance professionals also choose to have PI insurance to meet client requirements and to benefit from financial protection in the event of a claim arising.
Full list of freelancers FI insure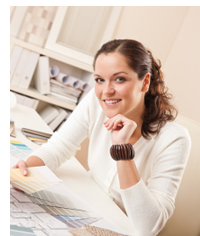 We take our client's duty of care as seriously as they do. The duty of care owed is generally the exercise of 'reasonable skill and care' in the discharge of services provided.

If a professional is believed to have failed to exercise this duty (i.e. is negligent) they may be liable for losses and costs incurred by their client, and/or third parties

Our PI cover is for the benefit of the professional and not the client, although, far too often, it is viewed the other way around.  Third parties cannot generally claim directly against the insurance carried by professionals - first they must prove liability, a legal process which is time-consuming, expensive and uncertain.

Instant quotes, cover & policy download
Purchase your business insurance with FreelanceInsure
and get more cover for
less.
Click here and SAVE
Our experienced brokers are ready to give you the best advice.
Tel: 03333 211403