Call FI on
03333 211403

HR & Training Personnel Insurance
If you're working as a self-employed HR and Training Consultant, or you run a small consultancy business, you're potentially liable for the effects on your clients of what you do and don't do. In other words, if a client suffers a loss because your advice was flawed, you could be accused of negligence and sued.
That's why having the right HR Consultant insurance or Training insurance is so important. Provided, of course, that it includes professional indemnity cover. Without it, you could end up having to rely on your own financial resources to meet a substantial compensation award and all the legal costs.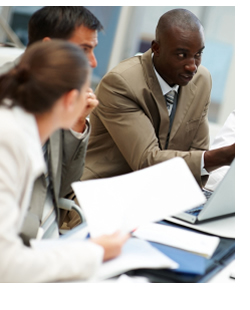 Putting the right Trainers insurance or HR Consultant insurance in place couldn't be easier. And while you're arranging your professional indemnity cover, you could also arrange all the other insurance policies that any freelance or small business needs, including public liability, employers' liability (if you have any staff), business equipment and business interruption as well as personal accident and sickness.
All of our HR Consultant insurance and Training insurance policies are underwritten by 'A' rated insurers. And all you need to do is follow the link for an instant quote. You could be fully covered in just a few minutes and have all your policy documentation downloaded.

Instant quotes, cover & policy download
Purchase your business insurance with FreelanceInsure
and get more cover for
less.
Click here and SAVE
Our experienced brokers are ready to give you the best advice.
Tel: 03333 211403