Call FI on
03333 211403

Are you a freelancer?
In the UK a freelancer, (often referred to as  freelance worker, or working / going freelance) is a man or woman, who is self-employed and is not committed to a specific  employer (business)  in the long term.
These 'worker's are often represented by an agency that resells their skills and labour to companies. These companies are often looking for "professional" or expert help perhaps on a project. IT project managers are a perfect example of 'working freelance". When the project is finished the advantages to the company is that the free lancers can be let go and no longer appear on the payroll.
The advantage to the freelancer is that they can charge a higher amount for their labour as they have sacrifice employment protection and security in law for a higher income. Freelancers are often referred to as  "Independent contractors or Consultants" .

These three terms are often used interchangeably, but in fact   different. The differences include
Salary rates for freelancers / contractors and consultants
How other workers view and perceive you
the role you play
How you are employed (length of contracts etc)
Where you work
Accountability

Consultants provide expert advice and opinion (but little work). Contractor or freelancer role is generally to undertake perform the work.  Of these  latter roles, these are usually differentiated by the employment engagement model used
Consultant: A consultant is generally  an experienced expert who will impart their knowledge for a fixed fee (hourly or day rate). They advise and are not accountable to the outcome of their Consultancy and can usually charge higher fees that contractors or freelance workers.
They are generally older professionals.  Except in the case of health consultants, most consultants will visit a company's premise to offer advice.  Contracts are unusual with rates being based on the hour or the 'half day.'
Contractor: Is often a doer, they are employed to undertake the work; a specialist service in return for a fee. Contractors are used by organisations require a given skill set for a period of time, but which do not want to employ someone permanently. Contractors are usually full time and aware of the length of time (contract) they will be employed by a company. IT is a common industry which has clearly defined projects that require a certain number of Engineers for a fixed time. Contractors usually work on site or in the employers offices with contracts measured in months.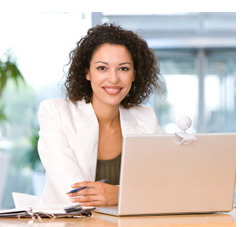 Freelancer:  Although a freelancer can be a contractor, usually the freelancer will work for a number of different employers in the same period. The working relationship can also be longer than that of a consultant or a contractor. The creative industry usually employs 'Freelancers' as their project are more loosely defined as 'creativity' cannot easily be measured. Work location also defines a freelancer. A freelancer may visit a client's offices but may work from home. Rates can be hourly or by the day.
In terms of how each is perceived by potential clients, and consequently how much each can charge, contractors and free lancers are seen as 'workers - one of the workforce so to speak – while consultants can come in at an executive level, sometimes with great expertise but no accountability.

Fields where freelancing is common include; music, journalism, publishing, screen writing, filmmaking, acting, photojournalism, cosmetics, fragrances, editing, event planning, event management, copy editing, proofreading, indexing, copywriting, computer programming, web design, graphic design, website development, consulting, tour guiding, video editing / production and translating and illustrating.
There are a number of excellent websites for further advice and help
Advice, News, Help and Resources blog for UK Freelancers, Contractors and the Self-Employed
Freelance Tax Matters, advice concerning tax and employment Tax and Legal Freelance UK
IT Contractor Money - Financial Advice for Contractors
Public Sector Review – Advice for contractors in the public sector PCG

Instant quotes, cover & policy download
Purchase your business insurance with FreelanceInsure
and get more cover for
less.
Click here and SAVE
Our experienced brokers are ready to give you the best advice.
Tel: 03333 211403