Call FI on
03333 211403

Industry - Business Insurance
Business Analysts

In a recent survey, 23% of IT executives said they will be hiring business analytics skills in the next 12 months, up from 13% in the 2012 survey. Since the 1980's, the role of the Systems Analyst has evolved into the IT Business Analyst.

Today, the role covers far more than the ability to capture processes and implement technological know-how. While the Systems Analyst used to always sit in the IT department, the IT Business Analysts can now be found anywhere in the modern organisational structure.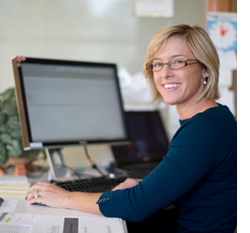 Business Analysis  has developed into the science of understanding business change needs, assessing the impact of these changes, and documenting and analysing requirements and then supporting the communication and delivery of these requirements to the business. Accreditation by the BCS, the Chartered Institute for IT or the IIBA has become the benchmark for employers in the US and the UK who rely more on more on these expertise, and the BCS Diploma in Business Analysis – the industry recognised qualification for Business Analysts – is not only tough, but reflects the need for the highest skills in this profession in this country.

At FreelanceInsure, we recognise the significance of this role in business, which is why we have developed a robust and comprehensive professional insurance policy specifically for the IT Business Analyst. Apply online for an instant quote.
Talk to one of our expert advisors now on 0333 211403

Instant quotes, cover & policy download
Purchase your business insurance with FreelanceInsure
and get more cover for
less.
Click here and SAVE
Our experienced brokers are ready to give you the best advice.
Tel: 03333 211403