Call FI on
03333 211403

FreelanceInsure's Guide: What is indemnity?
There are two aspects to understanding what indemnity is in the case of insurance and responsibility. Indemnity is the legal principle upon which the notion of insurance rests. Firstly, in law, it is precisely understood to mean the safeguarding from loss and damage claimed by another person, or from suffering financial loss as the result of a lawsuit.
Secondly, indemnity is limited to a financial restitution to a level immediately before the event, accident, injury or illegal act on which a claim is based. It covers only legitimate and evidenced compensation. Any indemnity payout is worked out to be sufficient to restore the claimant back to the economic state he or she was in immediately before the claim event, but no more.  Please note that the onus is always our clients to purchase the correct level of cover they take would put them in this position.
Claims for additional punitive damages
All other claims for additional punitive damages can only result from separate a law suit (ie the claimant has to unconnectedly sue the insured party) – compensation as a corrective measure is a separate matter. The law relating to civil court actions uses the indemnity principle as a benchmark for damages. If a claimant is found to be entitled to compensation, the amount awarded is determined to only bring him or her back to the physical, psychological and economic level that they had previously enjoyed.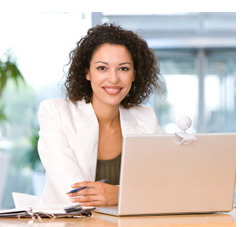 Every day we come across indemnity situations and very often are unaware of it. Whenever we see a sign ending " . . . at your own risk" or starting with "The management is not responsible . . . " (eg. "Enter at your own risk", "Park at your own risk" or "The management is not responsible for theft or damage to vehicles or contents on this property ") these are markers of implicit indemnity. If you understand the sign's sense and continue with the relevant action, you have implicitly agreed to the indemnity of the owners. However, claiming indemnity does not always mean protection from liability, and there are plenty of examples where, despite such a sign being displayed, where the owners or 'the management' have been found in court to retain a responsibility.
Rental agreements and contracts often contain an indemnity clause which prevents a customer from suing for damages caused by use of the equipment. However, in the case of the Nintendo Wii, Nintendo was found liable in a number of cases for physical damage caused to the knuckles by the game's hand held control as they were deemed to have insufficient warnings within the game packaging.  
Whenever you buy a ticket for a sporting event or concert, part of the conditions of admission is an indemnity clause between the ticketholder and the venue itself. Accidents, loss and damage as a result of visiting the venue are thereby excluded from being sued against.

Instant quotes, cover & policy download
Purchase your business insurance with FreelanceInsure
and get more cover for
less.
Click here and SAVE
Our experienced brokers are ready to give you the best advice.
Tel: 03333 211403