Call FI on
03333 211403

Of course we are going to say this as we sell insurance. However the straight answer is 'no'. Professional indemnity insurance isn't too expensive for a freelancer. In fact, you can find a professional indemnity quote for as little as £125. Little more than £3 a week.
But there's another way of thinking about the question. Can a freelancer afford not to have professional indemnity?
Again the answer is 'no'.
If you're in the business of providing professional services or professional advice, you owe a duty of care to your clients. That means if you act negligently (and even the simplest of mistakes or the smallest of oversights could be construed as negligence) you could be held liable for the consequences.
You could be sued. For the full extent of any financial loss the client incurs.
Without professional indemnity insurance, you could be faced with finding the money to pay not only what could be a very large compensation award but also some very nasty legal bills as well. All of which could be more than enough to put everything you've worked for at risk.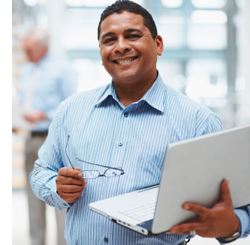 Of course, some freelancers take a 'head in the sand' approach, hoping the problem won't arise if they don't think about it. Well, let's hope they don't find themselves in the position of the PR Consultant sued for £67,000 for failing to provide adequate publicity for an exhibition. Or the Management Consultant whose recommendations failed to deliver the promised efficiency savings and was sued by the client for £500,000. Or the Software Designers who faced a claim for £820,000 after failing to meet a client's specified system requirements.
Still think that professional indemnity insurance is too expensive?
Start your search for cheap professional indemnity quotes right here.
See: Compare our premiums

Instant quotes, cover & policy download
Purchase your business insurance with FreelanceInsure
and get more cover for
less.
Click here and SAVE
Our experienced brokers are ready to give you the best advice.
Tel: 03333 211403