Call FI on
03333 211403

Energy Assessors
The Green Deal has finally arrived, yet the technology, infrastructure and technical skills are already so well established that apart from maybe applying to become Green Deal certified, its impact on Energy Assessors can only mean an increase in business.
Talk to one of our expert advisors now on 0333 211403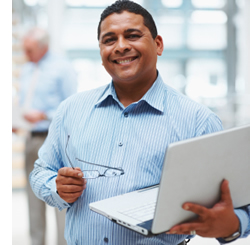 The single most significant change to the assessors came when the Department for Communities and Local Government (CLG) issued its revised Scheme Operating Requirements (SORs) for producers of Energy Performance Certificates (EPC's), Display Energy Certificates (DEC's) and Air Conditioning Inspectors (ACI's). Having come into effect on 1st July 2012, they have now been implemented by all certification bodies, ensuring consistency in the profession.

As the technologies are being developed and rolled out this is very much a growth industry, and demand is rapidly increasing. With more assessments come more decisions, and in simple percentage terms, the likelihood of making an error also goes up.
Even a small miscalculation can cost a client a substantial amount of money, and in our current 'sue-culture', a law suit can easily follow. FreelanceInsure offers not only robust cover, but can include legal representation as and when you need it.
Having an in depth understanding of the work of the energy assessor, we offer our services at realistic and very affordable prices.

Instant quotes, cover & policy download
Purchase your business insurance with FreelanceInsure
and get more cover for
less.
Click here and SAVE
Our experienced brokers are ready to give you the best advice.
Tel: 03333 211403