Call FI on
03333 211403

Field Engineers
When I asked a friend of mine what it is to be a Field Engineer, he summed it up in one word: "Under-valued". He said that from initial survey to completing the final test, life on the frontline of engineering always offers something new.
You have to be creative ("the manual" he says " never covers what is actually wrong"), you have to be willing to learn ("we are not just on the frontline of the job, we are also on the frontline of applying new technologies), but above all you have to be able to handle stress. "This is not a research lab – when a problem occurs, you have to fix it, and usually you have to fix it by a deadline, otherwise it will cost the business or project huge amounts of money".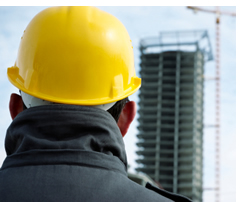 When I asked him about the need for insurance, he was categorical: "We need good PII. Buying the cheapest, general PII is a waste of money in the long run – it doesn't cover what you bought it for. Talk to one of our expert advisors now on 0333 211403
When you get the blame for some fault in the work you have done, you know as the engineer what the consequences of the error can be. As a good engineer, you must have an eye for detail, to be thorough, precise and practical. You need the same from your insurers".

FreelanceInsure have been providing robust, comprehensive and competitively priced insurance to field engineers for many, many years.

Instant quotes, cover & policy download
Purchase your business insurance with FreelanceInsure
and get more cover for
less.
Click here and SAVE
Our experienced brokers are ready to give you the best advice.
Tel: 03333 211403