Call FI on
03333 211403

All technical authors will understand the mine field they enter into when taking on a new project or product analysis.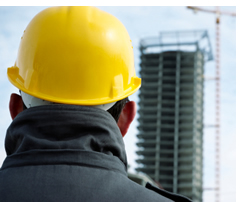 The devil is always in the detail. Even the undertaking rigorous proof reading, and ensuring that you use the right combination of words, assessing what it is that your audience actually hears is never an empirical science, but an art. Yet no matter how talented you are, the role is dynamic, and errors, when they occur, whilst they may well not be your responsibility, can be extremely damaging, not only in terms of cost, but also in terms of reputation.

Whilst the Technical Author will being pressed to use the latest tools (currently DITA - The Darwin Information Typing Architecture  -  the new architectural software for writing and conveying technical information) – there is no fool-proof method of delivering a digestible presentation, nor of protecting the technical author when things go wrong and someone is looking for a place for the buck to stop.
Talk to one of our expert advisors now on 0333 211403
FreelanceInsure has the right Indemnity Insurance for you, plus the experience in dealing with the types of claims made in the Technical Author's business.

Instant quotes, cover & policy download
Purchase your business insurance with FreelanceInsure
and get more cover for
less.
Click here and SAVE
Our experienced brokers are ready to give you the best advice.
Tel: 03333 211403