Call FI on
03333 211403

Gas/ Oil Engineers
Whether you work off-shore as a marine contractor, or elsewhere in the industry, petroleum and gas engineering skills are at cutting edge of the emerging technologies. Salford University boasts that 94% of their graduates in this field are in work within 6 months of completing their course, become members of the IPE (Institute of Petroleum Engineering) or IGEM (Institution of Gas Engineers and Managers), and many go on to become chartered engineers.
Talk to one of our expert advisors now on 0333 211403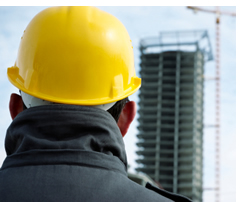 The rewards for an experienced engineer with the appropriate technical and analytical skills and strong management skills can be very high, but then so can the risks. ROV (remote operated vehicles) technologies are being superseded, and engineers are back on the frontline. Contracts and reputations can be lost over night.

FreelanceInsure understands the lot of the Gas/ Oil Engineer, often working a long way from home in a stressful environment. The need for high-quality indemnity insurance is essential wherever you work in the industry. Call us now for a quote, and be pleasantly surprised at what we have to offer.

Instant quotes, cover & policy download
Purchase your business insurance with FreelanceInsure
and get more cover for
less.
Click here and SAVE
Our experienced brokers are ready to give you the best advice.
Tel: 03333 211403