Call FI on
03333 211403

We offer a range of policies aimed to cover all of the possible liabilities that could face a teaching / educator professional. FI even have a policy for school inspectors.
The education sector is a varied one which encompasses education and children's services managers and governors, those who wish to provide educational support both in private and public schools and educational facilities (such as inspectors) and individuals and companies who provide consultative services to education facilities. As with anyone who provides a service, professional indemnity insurance is a worthwhile investment.
Whether you are working with very young children, young adults, teachers, head teachers or parents – as an education consultant, you will know how easy it could be to make a mistake which could lead to serious consequences. For this reason professional indemnity insurance is provided for this sector.
The insurance provides cover for any claims of compensation or damages which come from a client and the associated legal costs incurred when defending your case.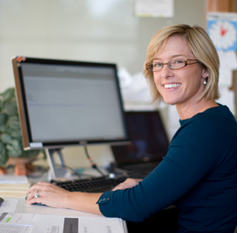 As a consultant in the education sector, you will already be aware of the mistakes or omissions which could lead to a case being brought against you. This might include offering a school advice on a buying contract which does not work out in their favour, causing damage by recommending a poor contractor for building work, helping a school or institution with an investment which goes wrong or losing the details of school pupils. Whatever the task you undertake, there is always a chance a mistake could be made.
If you wish to be part of a trade body such as the Society of Education Consultants (SEC), you will be expected to have professional indemnity insurance in place. The SEC provides advice for those working as consultants in the education sector and one of their main pieces of advice is to ensure you have PI insurance before taking on work in the education sector.
If you are employed by an education facility it is your duty to do your job well and if you fail in that undertaking you can expect to be sued. Your professional indemnity insurance will ensure that you are not left out of pocket for something which may not have been your fault.

Instant quotes, cover & policy download
Purchase your business insurance with FreelanceInsure
and get more cover for
less.
Click here and SAVE
Our experienced brokers are ready to give you the best advice.
Tel: 03333 211403