Call FI on
03333 211403

Insurance is generally regarded as something which is purchased to mitigate risk, however in the fields of tax and accountancy, risk may be an unusual term. Accountants and tax consultants are not exactly known for their risky behaviour. Despite this, professional indemnity insurance is required for these professions and for very good reasons.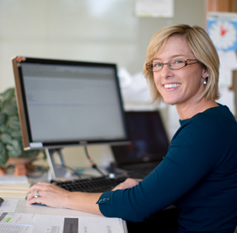 As an accountant, you will want to be recognised by a professional; body such as the Institute of Chartered Accountants and to be allowed entry to this and any similar body you need to have an appropriate level of professional indemnity cover. If you are a tax consultant or an accountant your regulatory body is the Financial Services Authority (FSA), although there are a number of bodies where you can become a member.
Protection and peace of mind
The FSA insists that any company which carries out any finance related activity be registered with them. This includes accountants and tax consultants. This membership is for your own protection and for the protection of your clients. Whether your business is part of a larger company or you work independently, you will still need to be covered by liability insurance.
Your liability insurance will further protect you should your professional services be questioned in any way. This may involve a complaint made directly to you or to the FSA.
Fined or Sued
An investigation will be carried out and you could be sued or fined if you have been found to be negligent. Clearly, this could run into many thousands of pounds, depending on the type of work completed. Most professional indemnity insurance policies will cover your for more than £1 million and this should be considered a minimum.
Other types of claims which could be made against you include client confidentiality breaches, loss of income due to poor advice, damage to property due to poor financial advice and more.
Making sure that you have adequate cover will offer you peace of mind and it will ensure you are staying within the law.
FreelanceInsure offer insurance for all types of freelance tax workers including:
Financial Controller
Tax & Senior Tax accountant
Tax Manager
Corporate Tax Manager
Tax Accountant

Instant quotes, cover & policy download
Purchase your business insurance with FreelanceInsure
and get more cover for
less.
Click here and SAVE
Our experienced brokers are ready to give you the best advice.
Tel: 03333 211403