Call FI on
03333 211403

Engineering
Engineers are not only responsible for ensuring that a building or structure is safe and works well, but the advice they give could be the difference between life and death.
For example if a bridge is under engineered and weakens or collapses, the engineer responsible could be liable for huge damages due to their incorrect advice.
The client of an engineering consultant will often rely entirely on the advice of the engineer as they know little about the engineering needs of their contract. Therefore any advice given is taken on good faith. If that advice proves to be incorrect, the ramifications could be catastrophic. This is known as a duty of care and is owed by the engineering consultant to the client due to the level of faith in the advice of the engineer.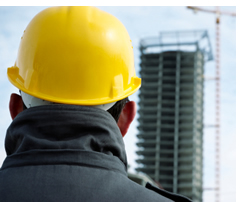 A comprehensive professional indemnity policy is advisable for anyone in the engineering field. Even a relatively small error could result in a huge issue for the client leading to damage to property and financial loss.

The client is unlikely to be able to claim this on their own insurance and your indemnity cover might be not only required, but also a career life saver.
Many clients will insist on a certain level of cover before they will agree to contract you. They may ask to see certificates to see the exact level of insured loss.
This level of cover is to pay for the costs of fighting the claim when the losses may not be clear cut and for the payment of any compensation or damages due.
The Engineering Council which sets and maintains the standards of professional ethics and competence expected of engineers suggests that membership of their agency could lead to lower insurance premiums because it shows a certain level of capability and less chance of mistakes occurring.
Certainly membership of any trade body will improve the ability to get reasonable professional indemnity cover.

Instant quotes, cover & policy download
Purchase your business insurance with FreelanceInsure
and get more cover for
less.
Click here and SAVE
Our experienced brokers are ready to give you the best advice.
Tel: 03333 211403