Call FI on
03333 211403

UK Freelance Industry - Business Insurance
Freelancing has become more and more popular in recent years. The credit crunch, increased redundancies and the lack of flexible work available has meant that everyone from writers and designers through to architects and illustrators are choosing to try their hand at freelancing.
While working in this way can be very rewarding, it can also be fraught with risks. There are a number of ways in which a freelancer could cause damage or harm while carrying out their daily job and having professional indemnity insurance would certainly go some way towards mitigating this.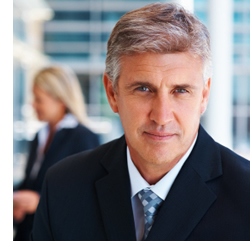 Many freelancers tend to fall into this way of working because they have been forced out of their normal work environment. Redundancies or maternity leave often lead to people deciding to give freelancing a go. The problem with this may be that a lack of knowledge about what is required from a freelancer may become an issue.
This lack of knowledge regarding the legalities of freelancing, not knowing the subject well enough or not being fully prepared can mean that harm could be caused to your client. As long as the client can show that you owed them a duty of care, you can expect that they may sue. Being prepared for this eventuality is essential.
PI insurance is designed to cover any legal expenses you may have relating to any claim for compensation made against you. You can find out more about this type of insurance and others by calling 03333 211403 and speaking to one of our advisors.
Even if it is proved that the damage caused was not your fault, you will still need to pay for your legal representation and PII can cover this for you. In the event that you are found guilty, the compensation or damages will be paid from your insurance cover.
Depending on the type of freelance work you are doing, you may find that only a small amount of cover will be required. This will keep your premiums down and will make it easier for you to carry on with your flexible way of working.
Freelancing may seem like the best way to maintain a flexible working life while being paid for your specific skills, however if you fail to prepare for the worst, you may find that your freelance career will be short-lived and you will end up back doing a 9 to 5.

Instant quotes, cover & policy download
Purchase your business insurance with FreelanceInsure
and get more cover for
less.
Click here and SAVE
Our experienced brokers are ready to give you the best advice.
Tel: 03333 211403