Call FI on
03333 211403

Oil and Gas
If you work as a contractor in the oil and gas industry you will already be aware of the fact that it is a very competitive and often a very highly paid field. Indeed, you can expect to work in some very exotic locations and that your expertise will be highly sought after. However, because it is such a specialised area, you will also be relied upon to offer the best advice or service possible to your clients.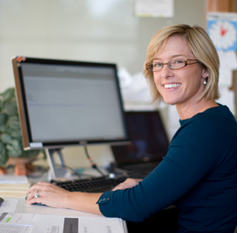 Having liability insurance in place is one of the protections you should offer your clients before taking on any role in this sector or any other, such as engineering. In fact, in this sector it is very likely that having PI insurance up to a certain value will be a prerequisite for getting a contractor role. The reasons for this are clear: you are working in an industry where huge amounts of money are involved and things are time critical, contractors are paid very well and are expected to do an exemplary job, expertise is required for fine details and decisions are made based on this expertise and the consequences of mistakes can be huge – as evidenced by oil spills and other similar disasters.
If you are found to be responsible for any mistake leading to financial loss for your client they will be advised to bill you for this loss. You may also be expected to pay for your client's legal expenses if you lose and you will certainly have to pay your own.
Compensation or damages may also need to be paid if you are found to be at fault. It is obvious that this could all result in a huge amount of money being spent by you and the possible end of your contracting career.
Having indemnity insurance could help to protect you from these outcomes and may give you and your client peace of mind when it comes to working in the oil and gas sector.
If you would like to find out more about this type of insurance or any others relating to the oil and gas industry please call us on 03333 211403. In the same way that you would seek advice about the implications of contracting on your tax affairs, insurance is just as critical.

Instant quotes, cover & policy download
Purchase your business insurance with FreelanceInsure
and get more cover for
less.
Click here and SAVE
Our experienced brokers are ready to give you the best advice.
Tel: 03333 211403