Call FI on
03333 211403

Liability Insurance for the Marketing, Advertising and Media Industry
The importance of marketing, advertising and media to all businesses is all too obvious these days compared to the past. Getting the name of your business out there via online and print media, marketing strategies and advertising campaigns can become a huge part of the budget of a business and therefore they will rely increasingly on the expertise of people who work in this field.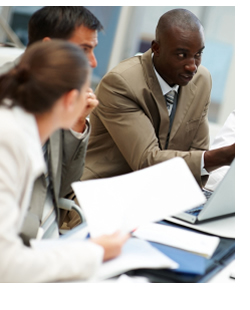 If you happen to work as a consultant or supplier of media, advertising or marketing ideas, advice or services it is a great idea to make sure you have professional indemnity insurance for your own protection and that of your clients. Your training would have made you aware of the possible pitfalls of offering this type of advice or service, but the following might just point out a few of the more common mistakes or omissions made by people in your industry.
PI insurance could protect you if you accidentally lose your client's details, if you slander another company in the course of writing up advertising copy, if you misrepresent any details of your client, if your marketing work fails to live up to promises or your work leads to any type of financial harm to your client or their representatives. If your work is complained about to the Advertising Standards Authority, your client's reputation could be left in tatters and they will expect you to replace their losses. Clearly this could be substantial.
If this was to happen, your client could take you to court leaving you with possible legal bills and even compensation to pay. Professional indemnity insurance is designed to help you pay for these costs – which can be incurred even if you were not in the wrong.
You can avoid this by simply giving us a call on 03333 211403 and talking through what your options are for your business.
As a professional working in the media, advertising or marketing sector your work is on show for all to see and you want to ensure that it is of the best quality. Professional indemnity insurance will help you achieve this level of professionalism.

Instant quotes, cover & policy download
Purchase your business insurance with FreelanceInsure
and get more cover for
less.
Click here and SAVE
Our experienced brokers are ready to give you the best advice.
Tel: 03333 211403