Call FI on
03333 211403

Recruitment and HR

As someone working in the recruitment and HR sector you will know how important it is to be aware of employment law and how easy it can be for things to go wrong in a working relationship. In fact, you make your living out of advising others about their recruitment needs and how to have a good employer/employee relationship. So if you find yourself at the wrong end of a lawsuit you may feel that you should have known better.
However it is possible that anyone who is working as a consultant, advisor or service provider in any field to make a mistake which will lead to a claim from their client. It is for this reason that PI insurance is an essential tool in your belt.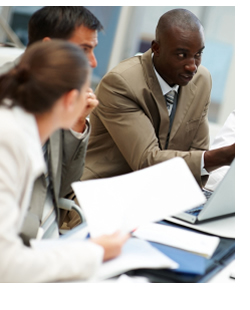 ACAS (Advisory, Conciliation and Arbitration Service) is a body which promotes good employment relations and excellence in the field of HR. They actively encourage their members to get the right insurances to allow them to work well and safely. They also provide advice for those working in HR roles to avoid situations where the insurance may be required.
PI insurance (also known as PII or professional indemnity insurance) is designed to pay for your legal expense and to cover you for damages or compensation should you make a mistake in the execution of your work for a client. For more details on this give us a call on 03333 211403.
There are many ways in which mistakes could be made in the field of recruitment and HR and a thorough knowledge of the law surrounding this sector is vitally important. For example you may be asked to provide your client with an employment contract which is subsequently found to be void and the employer is sued as a result. This could be very costly for your client.
If you specialise in recruitment you may provide a staff member to your client who is discovered to have none of the qualifications you led your client to believe they had. Once again your client may wish to pursue you for the cost of replacing the staff member.
Even if you are sure that you are not in the wrong, the right type of insurance will pay for you to fight your case. As you can see, PII is important for you and for your client and is absolutely worth the investment.

Instant quotes, cover & policy download
Purchase your business insurance with FreelanceInsure
and get more cover for
less.
Click here and SAVE
Our experienced brokers are ready to give you the best advice.
Tel: 03333 211403