Call FI on
03333 211403

Trainers and Coaches
When you are simply doing what you love and enjoying showing young people how to become great sports men and women or helping your clients reach their fitness goals, you may not even think about things which could go wrong. Unfortunately, there are many ways in which you could do damage to your clients and cause your business harm in the process.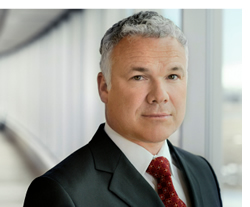 This is why professional indemnity insurance is recommended to anyone who provides advice to their clients which is then acted upon. Imagine if, as a coach, you told a young footballer to run daily to increase his fitness. If this advice led to a stress fracture, which you had not warned him about, you could be liable for the cost to him of not being able to play for several months. Your clients expect you to have an in depth knowledge of your industry and will follow your advice. Clearly if this advice leads to harm they may expect to be recompensed.
Pi insurance will also cover you for any materials you produce as part of your job. This might include training manuals, coaching books or websites and more. If you accidentally slander someone in your writing or you misuse your client information you may find yourself being sued. Here at FreelanceInsure, we provide you with the information you need to choose the right insurance for your business. Call us on 03333 211403 for more.
Having the right insurance in place will definitely be worth the cost of the premium, if only for your own peace of mind. The International Institute of Coaching agree that being prepared for the worst is important. They work with coaches to develop their businesses while pointing them in the right direction to develop their skills.

Instant quotes, cover & policy download
Purchase your business insurance with FreelanceInsure
and get more cover for
less.
Click here and SAVE
Our experienced brokers are ready to give you the best advice.
Tel: 03333 211403