Call FI on
03333 211403

Industry - Energy and Environmental Consultants Business Insurance
The energy and environmental sector is an emerging one, but one which is becoming more popular. If you work as a consultant in this area, you will have a  special need for professional indemnity insurance which will protect you against mistakes you may make while offering advice to clients.
An energy and environmental consultant is likely to be part of the government's new Green Deal scheme which will be available to homeowners from early 2013. This involves a loan being offered to homeowners so they can make improvements to their homes which will decrease their energy use and reduce carbon emissions. The government is hoping that this will enable the UK to meet EU targets for emissions reductions.
As part of the Green Deal the changes made to a home will need to save enough money to cover the cost of the loan. It is essential that this is worked out correctly as it could make the difference between a loan being offered or not. The work is then passed to an installation company based on the figures provided by the energy and environmental consultant (otherwise known as an energy assessor).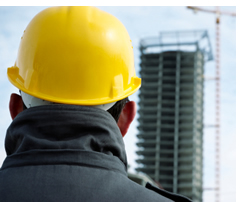 As an environmental consultant you may be required to enter the homes and businesses of your clients and advise them on the changes they will need to make to improve their energy use and thus qualify for the Green Deal loan. If you fail to make this assessment correctly you could be sued by the homeowner or possibly by the loan company, if it is found that a loan was issued based on incorrect information and the homeowner is now paying more for their loan than they are saving.
Pii will cover you for this type of problem and is likely to become more important as the Green Deal begins to gain popularity. Please call 03333 211403 and we can talk more on how we cover all of the possible legal and fiscal pitfalls of being a consultant in the environmental field.
Energy and the environment is an inaccurate science, therefore it may be difficult to be entirely correct all the time – all the more reason to get this type of insurance cover.

Instant quotes, cover & policy download
Purchase your business insurance with FreelanceInsure
and get more cover for
less.
Click here and SAVE
Our experienced brokers are ready to give you the best advice.
Tel: 03333 211403